What Adds Value to Your Home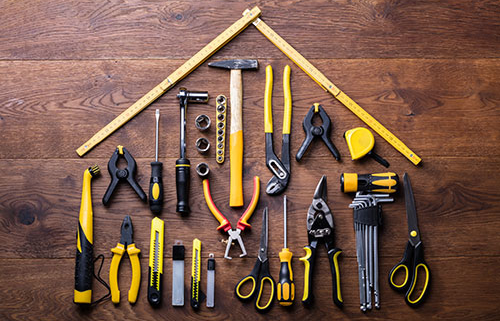 What Adds Value to a Home?
There are many ways you can add value to your home before putting it on the market. The key is to spend money in the right places to achieve the highest return on your investment. It's easy to spend a lot of money improving your property only to find it hasn't added the desired value. Generally, improving key areas of your home, like the kitchen and bathroom, is a great way to increase the value of your property. Sprucing up your home's exterior is also beneficial, as it's the first thing potential buyers see when they visit your property.
You don't need to spend thousands of dollars on dramatic renovation projects to increase a property's value. Investing in extras, like ceiling fans, walk-in wardrobes and pantries, are often extremely appealing to potential buyers. Spend a little more and add a double garage or ensuite and the number of potential buyers will increase.
The key to successful value-adding is obtaining maximum benefit for minimum outlay.
The Best Ways To Add Value To Your Property
Before investing time and money into a project that may not bring the expected reward, try starting small. Any improvement can make a real difference to the presentation of your property. Here are our top six ways to instantly add value to your home:
Add a fresh coat of paint.
Replace old flooring with new, trendy coverings.
Invest time or money into garden maintenance and landscaping.
Revitalise outdoor areas, like patios, decks and driveways.
Convert closed-off kitchens to open plan.
Set the stage for your upcoming open house.
Fresh Coat Of Paint
Old, faded and cracked paint can make houses look dull, lifeless and often older than they really are. Simply adding a fresh coat is an easy way to brighten up a home and make it look fresh again. This is one of the cheapest and effective ways you can instantly increase the value of your property. Why not take the opportunity to add a feature wall or choose a trendy paint colour or texture that will add a modern touch to your home. Just take care to choose colours that stay current and not overwhelm potential buyers who have more conservative tastes.
Re-flooring
Floors are another feature that can have a big effect on the perceived value of your home. Whether floors are outdated, old or damaged, an updated floor covering is not likely to break the bank and is sure to be an instant value-add for potential buyers.
Before replacing old, tired-looking timber floors, try these top tips to help breathe new life into existing quality floors:
Clean: start with an empty room, give it a thorough vacuum and then use a damp, warm mop to remove any built-up dirt and grime.
Finish: If a simple clean is not enough, it might be time to replenish the finish on your timber flooring. Whether it's a lacquer or wax finish, replenishing it is a quick and cost-effective option for sprucing up your floors.
Buff and Polish: This is a great option if you want to avoid the expense of a complete sand and refinish. Simply hire a buffer and purchase your choice of polish to bring out the original beauty of your timber flooring.
Sand and Refinish: Although more expensive, sanding and refinishing ageing timber floors provides a professional finish that is sure to impress potential buyers.
Replacing carpet, tiles or laminate flooring is a low-cost way to modernise rooms without opting for a full renovation. You could replace floor coverings with updated colours and styles or you could take the opportunity to install a completely different flooring that is in line with current trends.
Contact Margarete here for a no-obligation conversation.
https://estatepropertygroup.com.au/wp-content/uploads/2019/03/Value-to-House2.jpg
333
500
Helen
https://estatepropertygroup.com.au/wp-content/uploads/2021/02/xxxxx.png
Helen
2019-03-14 09:17:16
2019-03-14 22:25:25
What Adds Value to Your Home